VETSCAN SA Sediment Analyzer
The Future Of Urinalysis Is Here
The SA enables practitioners to perform urine microscopy with consistency and efficiency at the point-of-care. Providing a report which includes high resolution images, it can be combined with the VETSCAN UA for urine chemistry testing to deliver a complete solution for your in-clinic urinalysis needs.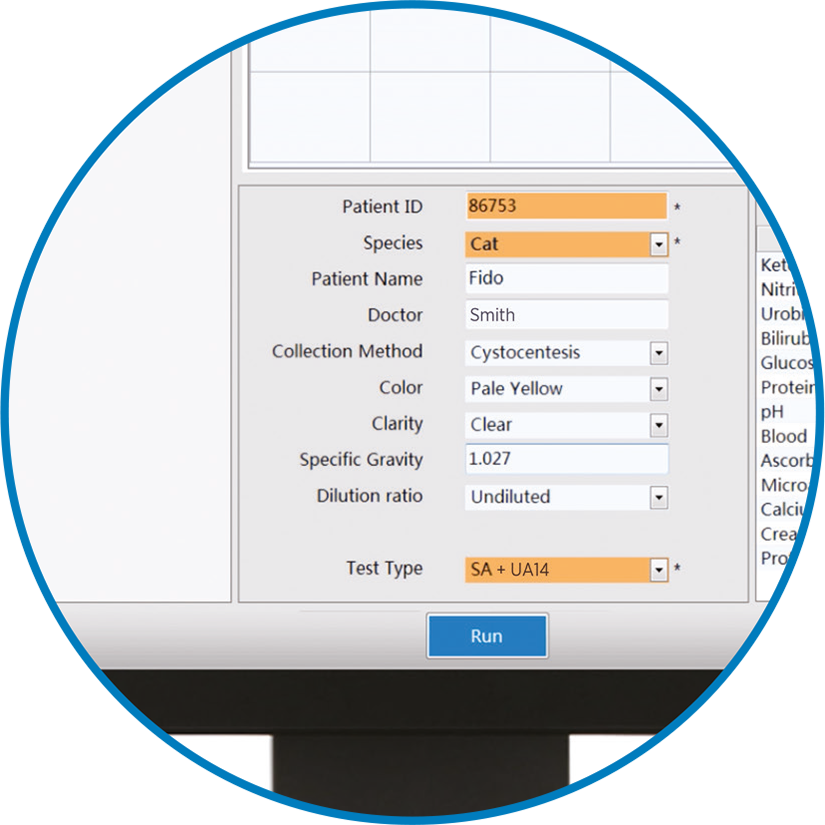 Enter information on the SA and select Run.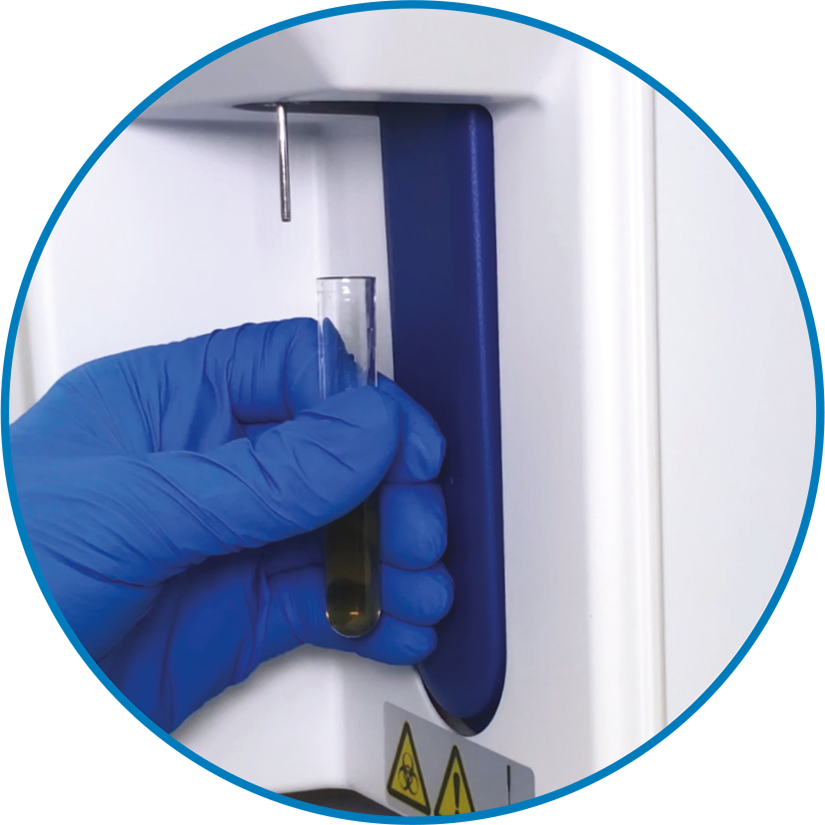 Hold sample tube below the sample probe and press the Start paddle.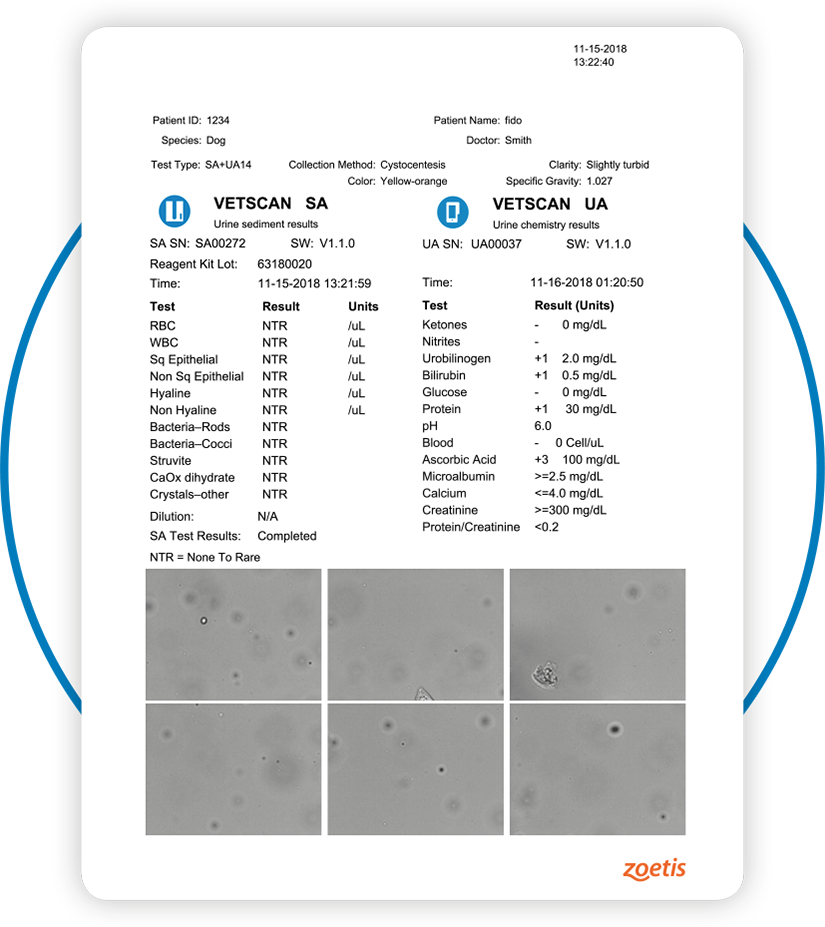 Read results and review images
10 Classified Urinary Elements
Blood Cells
1. Red Blood Cells
2. White Blood Cells
Bacteria
3. Bacteria Rods
4. Bacteria Cocci
Epithelial Cells
5. Squamous Epithelial Cells
6. Non-squamous Epithelial Cells
Casts
7. Hyaline Casts
8. Non-hyaline Casts
Crystals
9. Calcium Oxalate Crystals
10. Struvite Crystals
Up to 96 images are available for review from each sample, these are all saved to the database in one click. These images are then available for future review and for trending of a patient's urinalysis results.
All images are representative of a 40x objective field of view. Images are taken from the VETSCAN SA.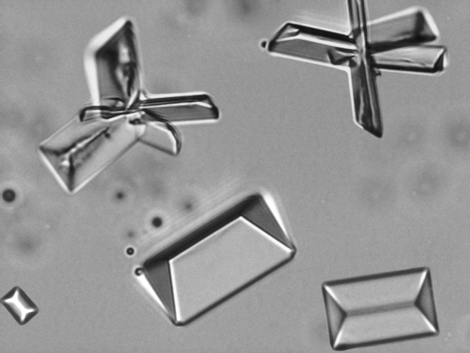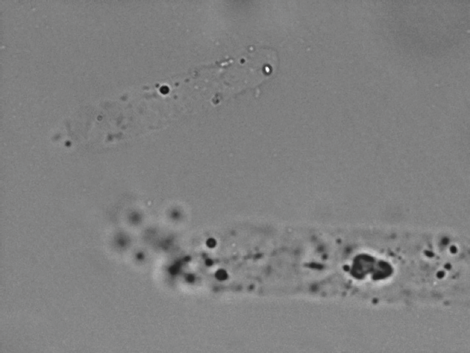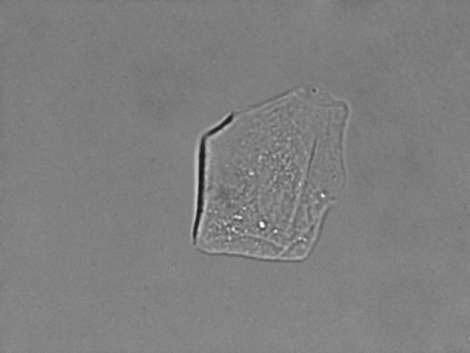 Squamous Epithelial Cells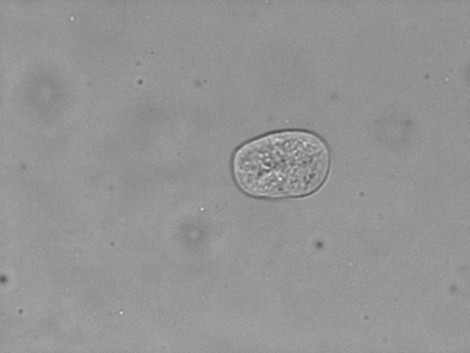 Non-Squamous Epithelial Cells
Combined Urinalysis Report
Improve laboratory workflow and automate urinalysis testing: initiate urine tests on the SA to queue urinalysis on the UA, and see the combined urine chemistry and sediment report in an integrated workstation in minutes.
Further Diagnostic Products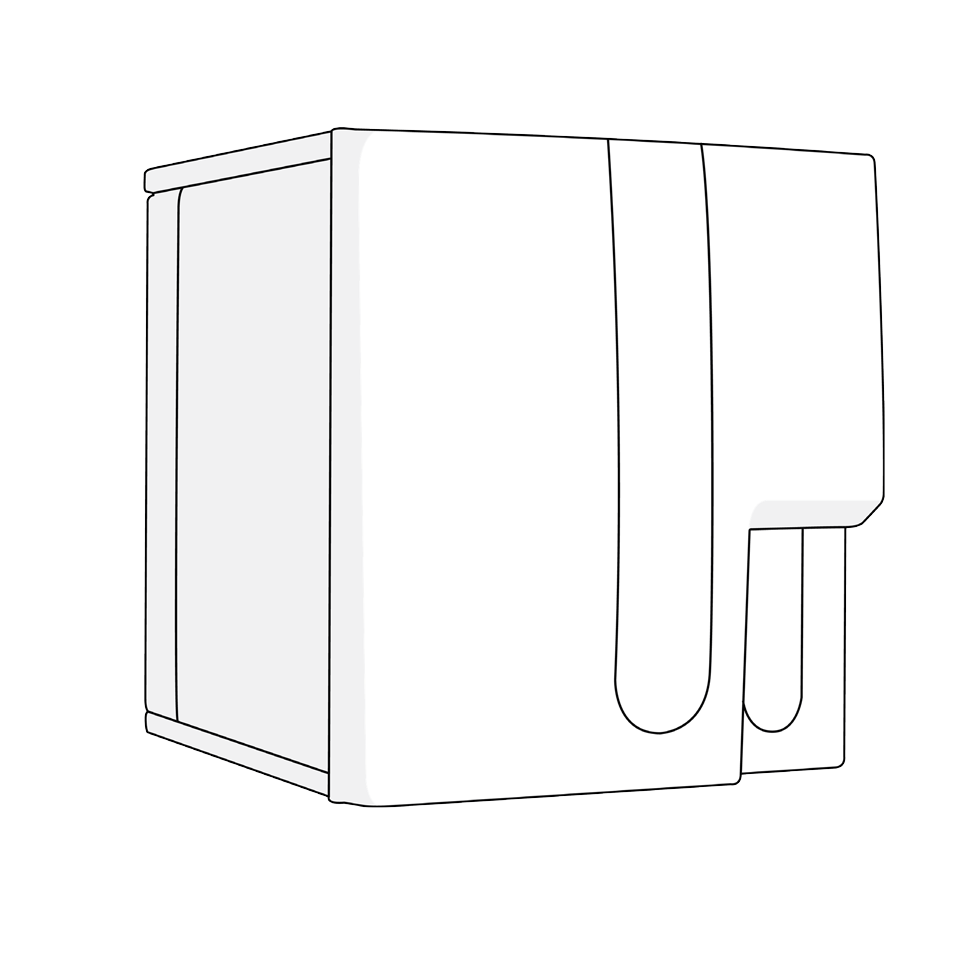 Height 42.7 cm / 16.8 in
Width 38.3 cm / 15.1 in
Depth 48.5 cm / 19.1 in
Simple Workflow
Easy-to-use
High-resolution imaging
Combined results
Low maintenance
Reference lab quality
Advanced technology
In-house accuracy
Weight
65 lbs. and should be lifted with assistance
Power Supply
AC 100V – 240V, 50/60 Hz, 150VA
Operational Requirements
Temperature 15-30 °C (59-86 °F), Relative Humidity ≤ 85 %,
Barometric Pressure 75.0 kPa~106.0 kPa
Do you have any further questions? Please email VETSCAN Customer Service at customerservice.SSA@zoetis.com
Further Diagnostic Products

You are leaving the country website to access another site in the group.
Regulatory constraints and medical practices vary from country to country. Consequently, the information provided on the site in which you enter may not be suitable for use in your country.